Otherside's NFT coin craze resulted in $157 million in ETH being burned, which is more coins burned than spent, so let's read more about that in our latest Ethereum news.
The rush to buy Otherdeed NFTs over the weekend has pushed up gas fees on two crypto networks and burned about $157 million worth of ETH, making it the sixth largest source of ETH burned of all time. The minting event managed to surpass the AHT exchange contract burns of OpenSea as the largest NFT marketplace, a Uniswap v3 router and the largest exchange by volume, and MetaMask as one of the most popular ETH software wallets.
Thanks for burning over 55,000 ETH in 24 hours, monkeys! pic.twitter.com/85HJ6nAl1Z

— sassal.eth 🦇🔊🐼 (@sassal0x) May 1, 2022
Otherdeed still held the 30-day top spot on the UltraSound Money leaderboard, causing fees to skyrocket over the weekend to buy land in Yuga Labs' Otherside metaverse project, which is an extension of the popular Bored Ape Yacht Club collection is. The blockchain transaction requires gas or fees to be validated and added to the distributed ledger that underpins a blockchain. There is a base fee for every Ethereum transaction that is always paid, and when the network is busy or when the user wants to boost the transaction, the fees can be very high.
Otherside's NFT coin craze caused people to pay more gas fees to bump their transactions to the top of the line, congesting the Ethereum mainnet and making it slow and expensive to complete transactions. The Otherdeed buyers with the ability to do this paid additional gas fees to process transactions faster. In another example, the interested buyer spent up to $14,000 in ETH gas to mint just two of the other deed's NFTs. The burn mechanism introduced by EIP-1559 took the base fee generated by Ethereum transactions out of circulation and sent it to a defunct wallet address instead of paying it to ETH miners to validate transactions.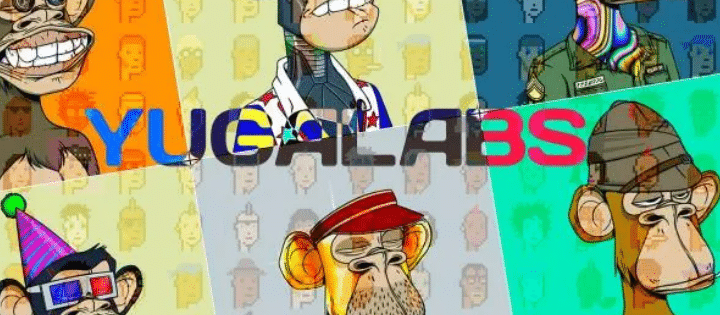 It is said to support the network transition from PoW to PoS, a more energy-efficient algorithm that requires less actual computing power and the transition took much longer than planned. When it launched last year, the EIP-1559 was expected to take down $30 million worth of ETH per day, and Overdeed minting was taking out even far more than that. Right now, the network's net issuance is minus 52,899 ETH, which means the network has suffered a huge deflationary shock.
A leader in many crypto news categories, DC Forecasts strives for the highest journalistic standards and adheres to strict editorial guidelines. If you are interested in offering your expertise or contributing to our news site, please feel free to contact us at [email protected]